An Essential Element For Life
On a cellular level, oxygen maintains the normal physiologic processes required for sustaining life.1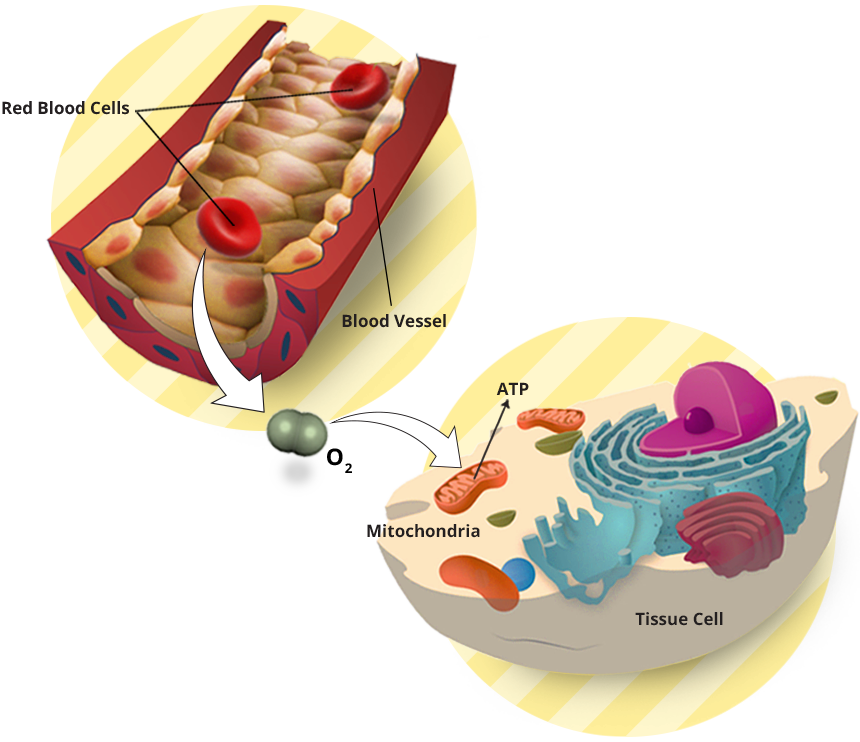 Following inspiration, oxygen moves from the lungs into the blood where it is carried to target tissues throughout the body by hemoglobin, which is found in red blood cells.
Once oxygen reaches the target tissue, it is released from oxyhemoglobin and is used in the mitochondria to help generate the production of ATP during cellular respiration.
In total, aerobic respiration results in the production of 28 ATP molecules, the energy source to maintain physiologic processes within the cell.